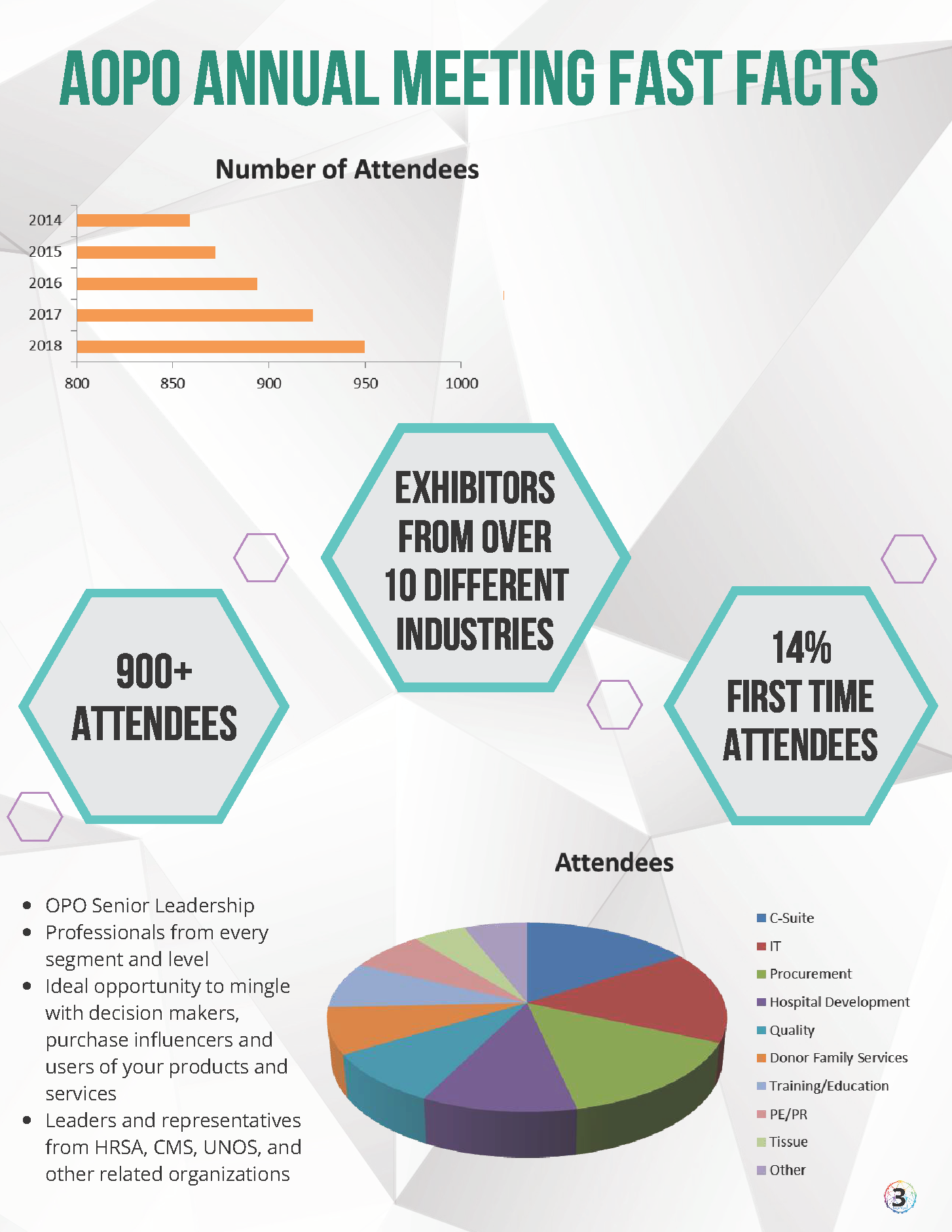 Our 35th Annual Meeting will provide a platform for interaction with OPO leaders and key decision makers from across the country and an opportunity to SHINE A LIGHT on the latest product advancements and industry trends. This premier educational event is a prime opportunity for you to be in the SPOTLIGHT and to gain respect and credibility from your target market at the largest annual gathering of donation professionals in the nation – and we continue to expand our network every year.
2018 Annual Meeting Registration Site Generously Sponsored by: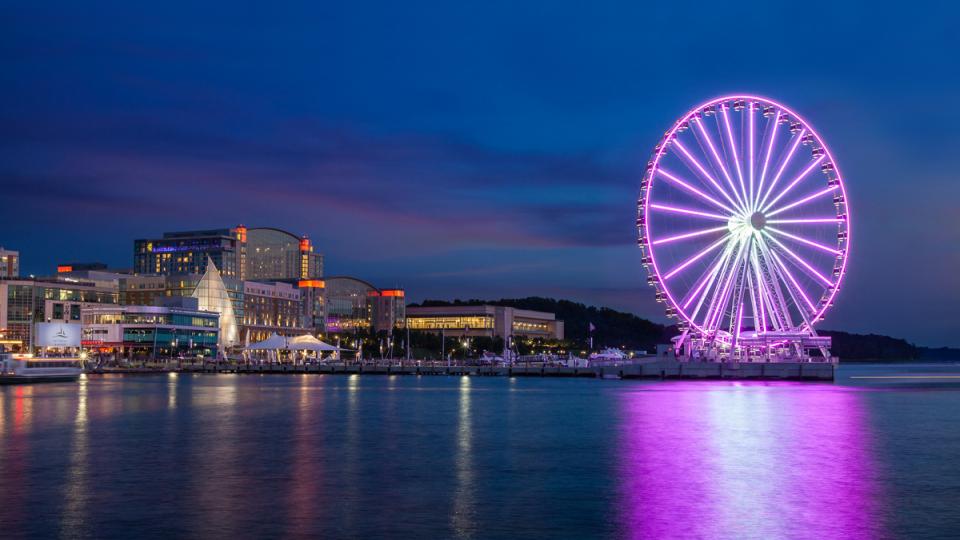 Gaylord National Resort & Convention Center
201 Waterfront Street
National Harbor, MD 20745
Need to Cancel A Reservation at The Gaylord?
Please call A Room With A View at 1-800-780-4343 to cancel a reservation at The Gaylord. By calling A Room With A View, they will be able to give your room to another AOPO attendee who is desperately looking to stay in the host hotel.

The AOPO room block at Gaylord National is full. Contact A Room With A View

- A Room With A View can be contacted at 1-800-780-4343, Monday- Friday 9am – 5pm CST. This is a FREE SERVICE for all AOPO attendees.

- Please call A Room With A View for information on the official designated AOPO overflow options. They will secure the lowest available rates at the best available hotels within a short distance of The Gaylord.
- Government Rate (federal government employees only) is available. Please contact Kathy Jens for additional information.
Note: International attendees only can reach them at reservations@aroomwithaview.net.
- Only reservations processed by A Room With A View are automatically on a waitlist for rooms for The Gaylord National should cancellations occur within the AOPO group block.
Reservation Procedures and Hotel Policies:
All reservations must be made, modified or cancelled on-line using a special link provided by AOPO after you have registered for the meeting. The link will be part of your meeting confirmation email message from AOPO.
Gaylord National is a Marriott hotel so be sure to provide your Marriott Rewards number.
The cut-off date for reservations is Friday, May 25th. The room block may sell out prior to that time after which the Hotel will accept reservations at the prevailing rate based on availability. They do expect to be full over the dates of the Annual Meeting. There are a number of other hotels within walking distance.
All reservations must be accompanied by a first night deposit or guaranteed with a major credit card. Should the guest cancel the reservation, the deposit will be refunded if notice is received at least two days prior to arrival. Early departures will be treated as cancellations and charged for one night's room and tax, with the exception of proven emergencies.
If AOPO determines that anyone has a reservation at the host hotel at the AOPO rate and is not registered for the meeting, AOPO reserves the right to cancel the reservation and AOPO will attempt to notify room.
Travel Information for National Harbor
There are three airports serving the Washington D.C. area. Listed in order of proximity to the Gaylord, they are:
Ronald Reagan Washington National (DCA) - 8 miles
Dulles International (IAD) - 35 miles
Baltimore/Washington International (BWI) - 39 miles
The Amtrak Station is 5.6 miles away from the host hotel. If you take the Metro Subway station from National Airport, the closest Metro station to the host hotel is 4.8 miles away
The Gaylord does not provide airport or Amtrak shuttle service. Ground transportation is available by Super Shuttle, taxi, Uber, Lyft and others.
There is a complimentary shuttle to and from the Gaylord to the MGM Hotel and the Tangier Islands outlets. This shuttle runs between 11:00 AM and 4:00 AM.
Self and Valet Parking are available at the Hotel. Current rates for onsite parking are $30/day, Valet is $45/day.
Exhibitor Hours
Monday, June 18, 2018
12:00 pm – 5:00 pm        Exhibitor Set-up
Tuesday, June 19, 2018
7:00 am - 7:45 am           Breakfast with Exhibitors
10:45 am - 11:20 am       Energizing Break with Exhibitors
12:15 pm - 1:30 pm         Networking Lunch with Exhibitors
2:30 pm - 3:10 pm           Energizing Break with Exhibitors
5:30 pm - 7:00 pm           Presidents' Reception
Wednesday, June 20, 2018
7:00 am - 7:55 am           Breakfast with Exhibitors
9:50 am - 10:30 am         Energizing Break with Exhibitors
12:15 pm - 1:30 pm         Networking Lunch with Exhibitors
2:25 pm - 3:10 pm           Energizing Break with Exhibitors
3:30 pm - 6:30 pm           Exhibit Tear Down
Information Coming Soon