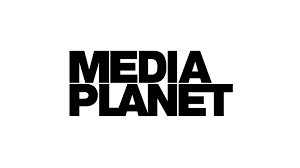 AOPO is proud to partner with Mediaplanet on their recently published Journey of Transplantation campaign. The campaign aims to raise awareness around the necessity of organ donation, as well as highlight the various leaders, educational resources, donor networks, and research that are helping to enable transplants and organ donation to people of all backgrounds.
read more

The transplant community in Colorado and Wyoming sent a letter to Secretary Azar in support of valid and continually improving performance metrics based on sound data including retaining the current Observed to Expected (O:E) Yield measure which is "independently reported, verifiable, calculated and widely supported by all stakeholders in the donation and transplantation community."

Congressman James Himes writes to Secretary Azar to address potential problems with the Centers for Medicare & Medicaid Services (CMS) proposed rule.

Members of Congress from New England recently sent a letter to Secretary Azar in support of driving continual improvement in organ donation and transplantation. The letter states, "the proposed rule needs serious revision" and that the final rule "should be designed to preserve or strengthen practices that work well and reform those that do not".

The IACME sent a letter to Secretary Azar raising concerns with the accuracy of death certificates. The letter states: "The pervasive inaccuracy of death certificate information can largely be attributed to varying levels of expertise of those who fill out the forms" and points out that "death certificates are intended to focus on the immediate cause of death and do not and cannot document a person's entire medical history".

Mississippi congressional delegates shares three concerns with the proposed OPO metrics in this letter to Secretary Azar.

"Organ donation reflects the American spirit of selfless sacrifice." In this letter to Secretary Azar, Utah congressional delegates express their support of organ donation and OPOs.

Florida has enjoyed wide success with its OPOs, demonstrating over two years an increase of 22 percent in the state's number of donors. As a result, more than 11 million people have registered their donation decision in Florida. In this letter to Secretary Azar, Florida congressional delegates share their support of OPOs and concerns over the proposed CMS rule