Although we had high hopes to meet in person with our members and industry partners this Fall, we have decided to transition the 2021 Fall Meeting to a virtual event. This decision was made to ensure the health and safety of participants due to the continual spikes in COVID-19 cases. We believe this transition will allow for more of our community to collaborate, learn, and improve.
Registration Fee: $250/person
Group Fee (5 or more): $200/person
If 5 or more staff from your organization are attending, please register as a group and use the code 2021FMGROUP to apply the discount.
All sessions will focus on our community goal of 50K annual organ transplants and the three core areas of improvement, data-sharing, and advocacy. The event will be a highly collaborative experience aimed at equipping OPO teams – from front line staff to leaders – with innovative and relevant education, networking opportunities, and plans for success to increase donation and transplantation.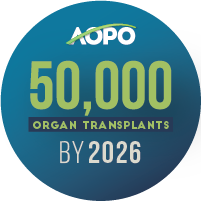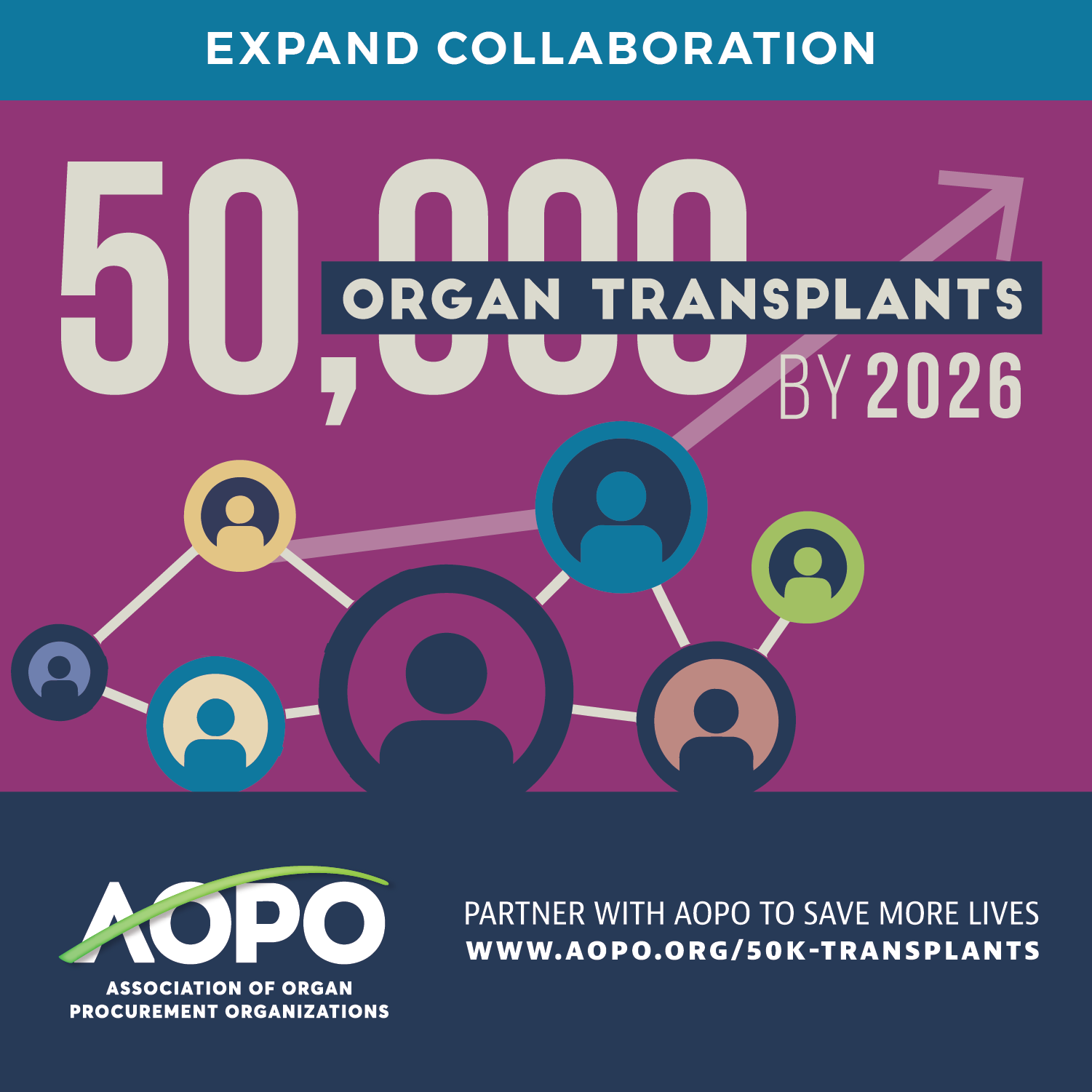 The Fall Meeting is open to all AOPO members – Organ Procurement Organization (OPO) staff – and association Industry Partners. The event will host a wide variety of plenary sessions for all disciplines on their journey to save more lives. We can only get better by expanding our collaborations among peers and community partners! Join us during this virtual meeting to continue your personal and organizational development to serve donors, their families, and the many patients waiting for a transplant.
Sponsorship Opportunities
AOPO is excited to announce a limited number of sponsorship opportunities in conjunction with the Virtual Fall Meeting. Click below to learn more; for questions contact Katie Hathaway at
meetings@aopo.org