Harvey J. Steele earns 2016 National Donor Memorial Award for Excellence
[divider height= 10 line=""]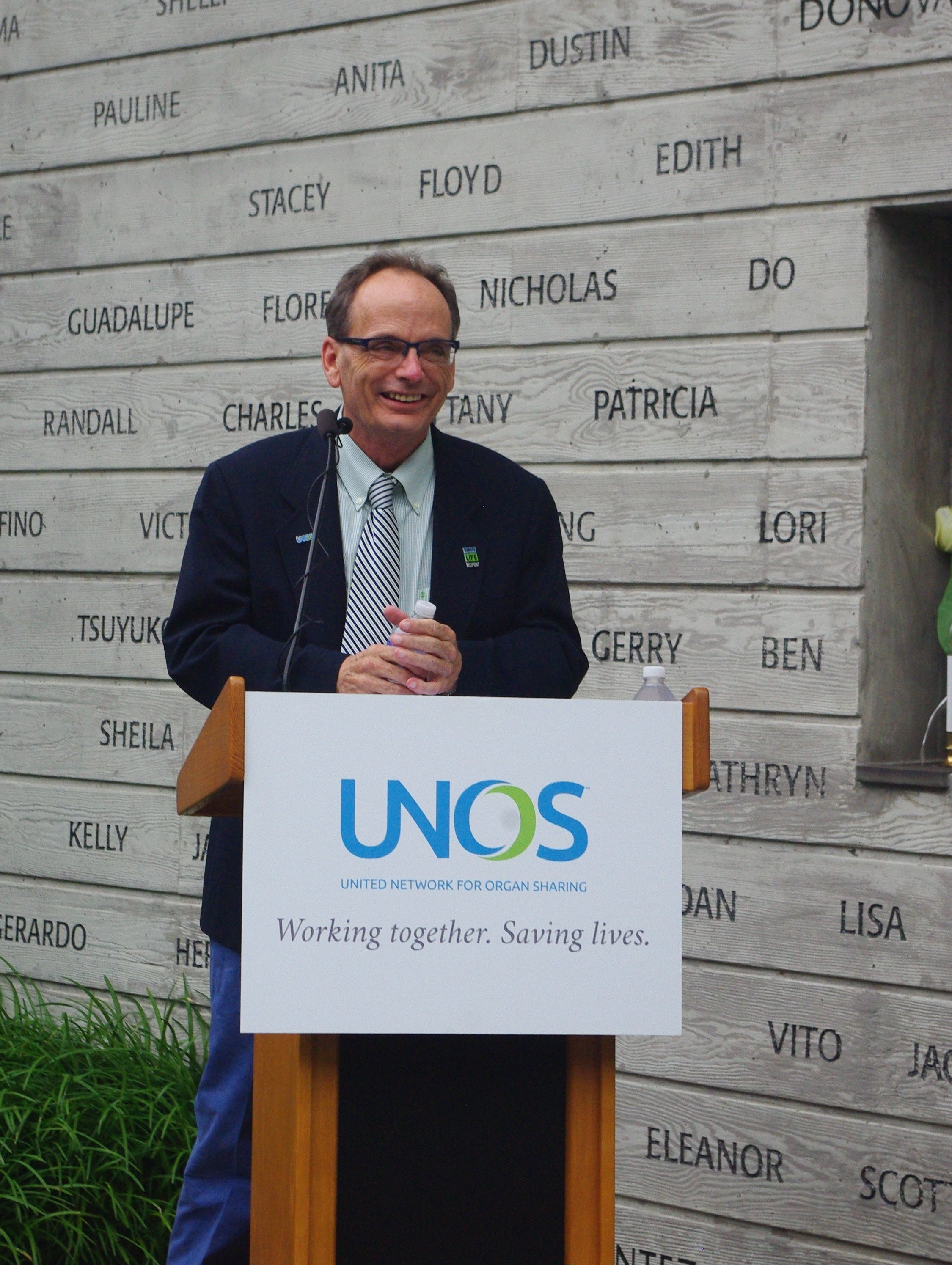 Toledo, OH (July 1, 2016) — (Life Connection of Ohio) —
The United Network for Organ Sharing presented Harvey J. Steele with the 2016 National Donor Memorial Award for Excellence in recognition of his untiring efforts as an advocate for organ, eye and tissue donation.
Nineteen years ago, doctors gave Harvey one week to live. End-stage liver disease transformed Harvey into a frail, jaundiced man who couldn't even walk. Harvey, who received two life-saving liver transplants in November 1997, has been making the most of his second chance at life ever since.
Harvey has volunteered for Life Connection of Ohio, the non-profit organization that promotes and facilitates organ donation in northwest and west central Ohio, since 1997, and his involvement has ranged from media interviews and hospital outreach to awareness events and speaking engagements. Harvey co-hosts Cumulus Toledo's K-100's (WKKO-FM/99.9) Shores & Steele, a number-one radio show, and he uses that platform to spread the word about the importance of organ and tissue donation. He has donated countless hours of free publicity for the cause by sharing his story on air and via social media, broadcasting live from special events, emceeing ceremonies and recording monthly PSAs. He has spoken on behalf of Life Connection of Ohio at churches, high schools, sporting events, civic meetings, seminars, and the list goes on. Organ, eye and tissue donation rates have steadily increased in northwest Ohio, due in large part to Harvey's efforts.
Harvey's journey and the selflessness of his donor families is what inspired his daughter, Kara, to work at Life Connection of Ohio. She currently serves as Director of Community Services. Kara nominated Harvey for this award.
The United Network for Organ Sharing (UNOS) runs the nation's transplant system. UNOS established the National Donor Memorial Award for Excellence in 2010 to recognize exceptional advocates for organ, eye and tissue donation. Nominations for the award are accepted from the organ procurement organizations and transplant centers in the United States. Harvey is the first organ recipient to earn this prestigious award.
"Donation advocates who inspire others to become organ donors need to know that their commitment absolutely makes a difference," said UNOS Board of Directors President Betsy Walsh, J.D., M.P.H. "Harvey exemplifies what this award is all about."
Harvey accepted his award last month at a reception during the UNOS Board of Directors meeting in Richmond, Virginia.
"I am humbled by this recognition, but the true heroes of organ, eye and tissue donation are the donors and the donor families – people who at the worst time of their lives thought of others and allowed their loved ones to give the gift of life," Harvey said.
For more information, visit www.lifeconnectionofohio.org.