---
National Minority Donor Awareness Month
Dr. Clive Callender, NMDAM Founder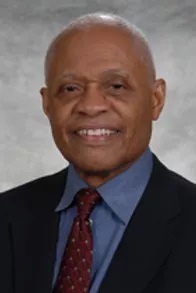 Briefly describe yourself and the role you play at your organization
Founder and President of the National Minority Organ Tissue Transplant Education Program (MOTTEP®).
As an African American Transplant Surgeon in the United States, what did your career path look like? What struggles or challenges did you face during this journey?
As the only African American (Black) Transplant Surgeon at Transplant Meetings, after Samuel Kountz, became ill in 1980 I had to speak to the many inequities that existed in Transplantation. I began the 1st African American (A.A.) Transplant Center at Howard University Hospital in Washington, D.C. in 1973. Along with Dr. Thomas Starzl, we protested the racial discriminatory nature of the Allocation System used by UNOS in 1989. This system allocated organs according to matches in HLA-A and HLA- B Antigens. These Antigens were common in Whites but less common in African Americans. This represented inequitable Allocation. This practice was modified in 1994 by no longer giving points for HLA-A matches and finally made less racially discriminatory by eliminating points awarded for HLA-B matches in 2002. The Adoption of the Euro transplant Model in 2016 eliminated another major obstacle to equitable allocation because it made transplant eligibility for waiting time to begin at the date dialysis treatments were initiated. I was involved in emphasizing the need for all three of these impediments to the equitable allocations of organs. HRSA, and UNOS were invaluable agents for removal of all three of these obstacles to the equitable allocation of organs.

The additional challenge was overcoming the shortage of A.A. and other minority donors in transplantation. This battle began in 1978 when SEOPF made me aware of the fact that while 70% of the patients on dialysis in the Southeastern part of the U.S.A., were AA, less than 10% of donors were A.A. Unfortunately – SEOPF no longer had funds to help me address this dichotomy of data. Therefore, myself and Dr. James Bayton, a Psychologist at Howard University (H.U.) petitioned The President of Howard University who authorized a Grant of $500 dollars which we used to fund a pilot study in the District of Columbia between 1978 and 1982. This study enabled us to identify

1.The five reasons A.A. in D.C. were reluctant to donate; 2. The answers to how to overcome these 5 obstacles.

We then (H.U. and the National Kidney Foundation of D.C.) initiated the D.C. Organ Donor Program from 1982-1988 which took the information obtained from the Pilot Study and developed a community educational and empowerment program which was successful in increasing organ donation rates in the A.A. population of the Metropolitan D.C. Area. We doubled the A.A. donation rate and donor card signings in the Motor Vehicle area of D.C. The early success of these programs led the DOW Chemical Company to sponsor Golan-Harris (a multi- media company) to initiate a 20 city and 4HBCU Multi-media campaign to decrease A.A. donor rates. DOW Gallup Polls between 1985 and 1990 identified a 3fold increase in A.A. awareness of transplant needs and donor card signings between their poll in 1985 and the one performed in 1990. Based upon the success of these efforts in 1991 we conceptualized The National Minority Organ Tissue Transplant Education Program (MOTTEP). The goal was to accomplish in the minority community what we had accomplished in the A.A. Community. We presented our concept and plans to Congressman Louis Stokes, who shared them with Louis Sullivan (then Secretary of Health Education and Welfare) who assigned Dr. John Ruffin of the Office of Minority Health in the NIH Director's Office to help provide grant funding for this dream to come to fruition. Between 1993 and 2010 we received 16 million dollars to develop MOTTEP sites in 15 States and among all 5 ethnic groups (Asian Pacific Islander, Native American, Alaskan Natives, Latino-Hispanic and African Americans). By 2010 the African American donation rates had tripled (African Americans went from the Bottom (8 organ donors per million (ODM,1982)") to the Top (37, ODM,2017)")

The A. A, population had become the ethnic group with the highest ODM rate from 2010-2017) and the minority Organ donation rates doubled from 15% to greater than 30%).
What advice would you give to someone looking to follow a similar career in organ transplantation?
1. My advice is that with faith in GOD, the impossible is possible
2. Fighting from within is difficult and tedious but is worth the Battle.
What inspired you to create the National Minority Organ Tissue Transplant Education Program? How did that lead to the creation of National Minority Donor Awareness Week (now NMDAM)?
After conceptualizing MOTTEP in 1991 and expanding to 15 MOTTEP Sites in 1996, we thought creating one day in which we would:1- heighten the awareness of the need for organ/tissue donors and 2- emphasize the need to reduce the rate of ethnic minority Americans needing organ and tissue transplants by encouraging the adoption of Healthy Lifestyles would help us to accomplish our mission of "reducing the number and rate of ethnic minority Americans needing organ and tissue transplants". We selected August 1, 1996 because this was the day in which the National Medical Association, The National Bar Association, The National Pharmaceutical Association, and The National Medical Auxiliary Association were all meeting in one place, in Chicago Illinois. We were fortunate because the medical opportunity exceeded anything, we expected with nearly 300 million media exposures. the Proclamation was signed by the U.S. Senate on July 10, 1996 by Co-Chair, Bill Frist and Joe Moaldey, and by the Mayor of the District of Columbia, Anthony Williams on August 1, 1996. This was important because at the time while minorities comprised 25% of the population (because of our predilection for diabetes, hypertension, heart disease and Obesity) we also accounted for 60% of the 22 people dying daily because of the shortage of organs. The success of this day (NMDAD) was expanded to a week (NMDAW) at the request of AMAT and AOPO in 2012 and expanded to a month (NMDAM) by the National Multicultural Action Group of Donate Life America in August 1, 2020. We believe these special events are one of the reasons data from the United Network for Organ Sharing (UNOS), have identified Blacks as the #1 ethnic group in organ donors/per million in the U.S. from 2010-2017.
How can medical professionals help contribute to the successes National Minority Donor Awareness Month has accomplished over the past 20 years?
Medical Professionals can help contribute to the successes we have achieved in the 24 years since the 1st NMDAD by recognizing the role we can all play in decreasing the incidence and prevalence of ESRD by encouraging healthy lifestyles – "Love Yourself, Take Care of Yourself®" a Trademark MOTTEP established in 2001 and by emphasizing moving from awareness to action and accountability- the triple A effect which emphasizes the need for a change in behavior towards organ/tissue donation. This is something we have targeted since our inception. The healthy lifestyle behaviors we teach in every community are:

Get BP checked at least annually and if high follow your Doctor's prescription for change.
Eat more vegetables fruits, more fish and less red meat.
Drink 2 liters fluids daily (preferably water).
Avoid smoking and illicit drug use.
Exercise and Meditate 150 minutes/weekly
Register to become an O/T donor.
Tell your loved ones, of your desire to become an O/T donor.

How can medical institutions ensure they have a diverse candidate pool and incorporate diversity and inclusion into the workplace?
I have watched Lori Brigham of WRTC, and between 1988 and now, she has established a diverse organization that is a model for diversity in the administration and requestor ranks. She has done so by bringing well qualified, minority personnel at all levels. I believe that this is the area that most places fall down. In athletics minorities excel because they are given the opportunity and the help to increase their strengths and strengthen their weaknesses. This I believe is the model that works best. We certainly can't excel if we are not at least given the opportunity.
###
National Minority Donor Awareness Month is a collaborative initiative of the National Organ, Eye and Tissue Donation Multicultural Action Group to save and improve the quality of life of diverse communities by creating a positive culture for organ, eye and tissue donation. National Minority Donor Awareness Month stems from National Minority Donor Awareness Week, founded in 1996 by the National MOTTEP to bring heightened awareness to donation and transplantation in multicultural communities – focusing primarily on African American/Black, Hispanic/Latinx, Asian Pacific Islander and American Indian/Alaskan Native communities.
The National Multicultural Action Group includes the Association for Multicultural Affairs in Transplantation(AMAT), Association of Organ Procurement Organizations (AOPO), Donate Life America (DLA), Health Resources & Services Administration (HRSA), National Minority Organ Tissue Transplant Education Program (MOTTEP) and National Kidney Foundation (NKF).