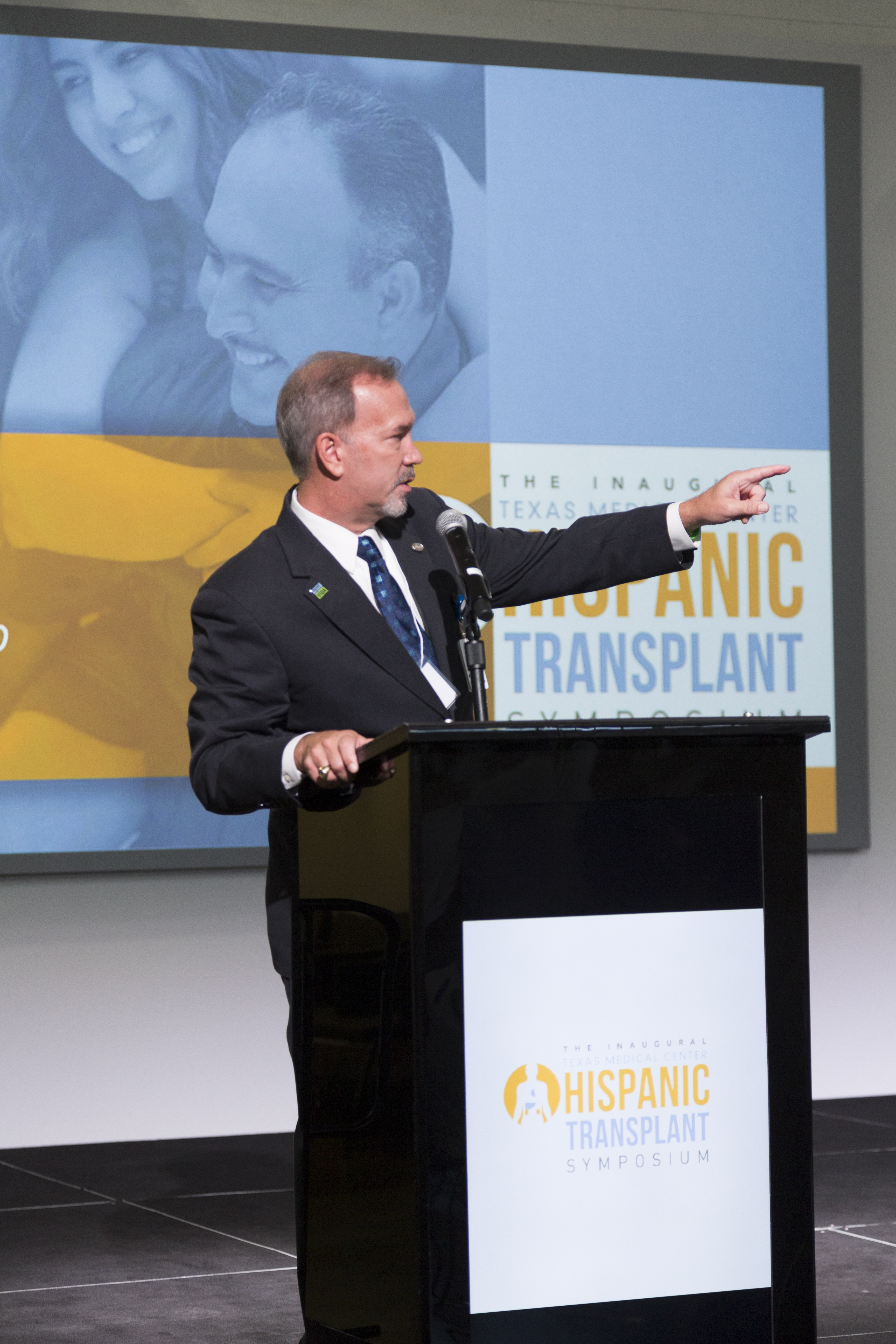 Kevin Myer, CEO of LifeGift
On Thursday, Oct. 6, 2016, organ donation and transplantation professionals throughout the region gathered to discuss the challenges faced by Texas' growing population of Hispanic patients with end-stage organ disease during the Inaugural Texas Medical Center (TMC) Hispanic Transplant Symposium.
LifeGift, Nora's Home and The Living Bank hosted the TMC Hispanic Transplant Symposium in partnership with several TMC institutions, including Baylor College of Medicine, Memorial Hermann-Texas Medical Center, Texas Children's Hospital, Houston Methodist, CHI St. Luke's Health and The University of Texas Health Science Center at Houston (UTHealth).
Their collective commitment to improve the lives of patients with end-stage organ disease has motivated them to present a program that will be of interest to transplant center staff, dialysis center staff, organ failure patients, transplant patients and members of the community.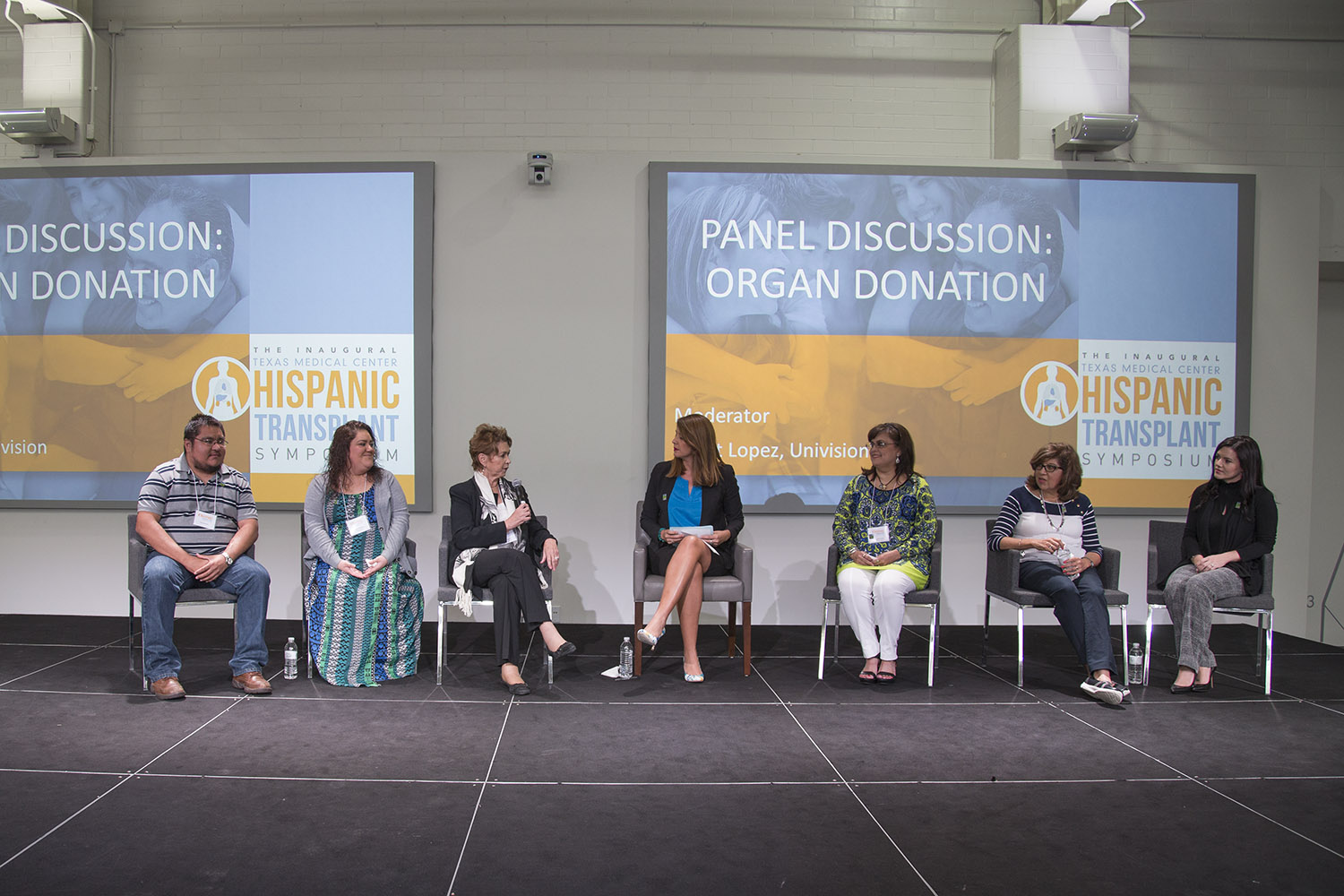 Panelists at the HTC
"Nearly half of the patients waiting for a lifesaving organ in Texas identify themselves as Hispanic," says Dr. Mark Hobeika, transplant surgeon with McGovern Medical School at UTHealth and Memorial Hermann-TMC, who is spearheading this event. "As members of the donation and transplantation community, we must learn how to best serve this large and growing part of our community in a culturally-competent manner."
The keynote address was delivered by Dr. Juan C. Caicedo, director of the Hispanic Transplant Program at Northwestern Memorial Hospital. Dr. Caicedo's program, the only of its kind in the United States, has been shown to improve access to care, patient education, and better outcomes for Hispanic patients in need of an organ transplant.
The event was chaired by J. Michael Treviño, a Houston-area liver transplant recipient and local organ donation advocate.
"By collaborating with many of the well-known health care providers and hospitals, LifeGift, Nora's Home and The Living Bank intend to make the Texas Medical Center the national leader in caring for Hispanic patients with end-stage organ disease, and by extension, all of our fellow Texans in need of organ transplants," says Treviño.
For more information, visit www.lifegift.org/hts.
###